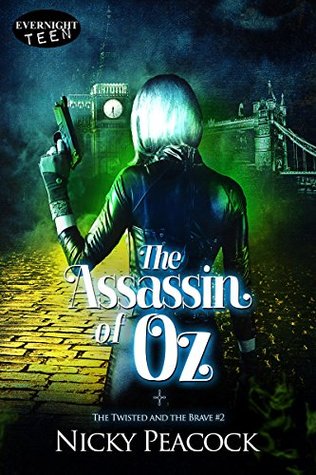 Title: The Assassin of Oz
Publisher: Evernight Teens
Publishing Date: January 4th, 2018
Pages: 192
Audio Length: Not available on audio
Genre: Young Adult Fiction
Series: The Twisted and the Brave #2

Monsters and madmen and murderers, oh my!

A club of serial killers calling themselves Oz is stalking the streets of London. Alone and desperate, 17-year-old Halo finds herself drawn into the middle of their blood-soaked storm of murders. Struggling to survive, Halo must contend with both known and unknown killers, put her trust in the most unlikely of devilish places, and play by a new set of rules if she is to become the Assassin of Oz.

Gavin, a young US homicide detective, has moved to the UK to catch the serial killers, Tin Man, Lion, Scarecrow, and The Munchkin Masher but soon finds himself two steps behind the headline-grabbing murderers and one step behind vigilante group, Wonderland.

Stalked by death and danger, both Halo and Gavin are going to need all the brains, heart, and courage they can muster to take down Oz.
What made me pick this book up:
I had read the first one a few months back, and I really enjoyed it so of course I wanted to read the second.
What did I like about the cover:
This cover is stunning. The colors are beautiful, I love the look of London in the background.
The color pops of green and yellow are beautiful, and I love the blonde hair. Kind of a silly thing to like, but once you read the book you'll understand.
What made me read this book:
Like I said, I read the first one and loved it. I knew I wanted to read the second one, but wasn't sure when I would get the chance.
Well the author actually messaged me asking if I wanted a copy of the book to review and of course YES.
What did I like the most:
There was a lot I liked about this book.
First of all the whole idea of having a secret society of assassins, and naming them after Oz characters, is just awesome.
The characters are great and really well written. The main character does what she thinks is best, even when it might hurt her. All of the killers are so unique, and really interesting as well. I loved reading about them, but then again I have an odd thing for serial killers.
Anyway, the story itself is written really well, the characters are great, the idea of it all is amazing.
It's just a really good book.
I did have a hard time with the part where it started going supernatural, but then it grew on me and I'm really glad it's part of the story.
I really liked Monkey too, I don't know what it was about him, but I liked him.
The way that Nicky is tying everything together is great, and I really hope there's a third one.
I had the "who" figured out pretty quickly, so I think that was just a little bit disappointing. It should have made you think it was someone else at first, and then BAM. I don't like being able to figure it out too quickly.
But really, that's about it.
Would I read the rest of the series/more from this author?
YES NOW PLS
I really enjoyed this book, I'm glad the author asked me to review it. Also, I loved it more than the first one even.
"Have you ever been on a monster roller coaster? Ever rode it
five times in a row? That was what it felt like, as if my mind and body
were being whipped around and around in an unforgiving and
uncontrollable rhythm."
―

Nicky Peacock

,

The Assassin of Oz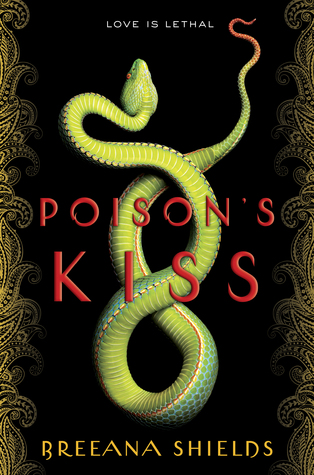 I'm and author of both YA and adult urban fantasy and horror. I have over 35 short stories published in anthologies - my latest is included in Little Brown Book Group's Mammoth Book of Jack the Ripper Stories.

I currently have 2 YA series with the publisher, Evernight Teen:
Battle of the Undead (3 books so far: Traitors' Gate, Bad Blood, Bad Timing) a vampires VS zombies urban fantasy

Twisted and the Brave (first book, Lost in Wonderland out April 16) Dark thrillers with a classic children's literature twist and a dash of the supernatural.


To learn more about me and my books please see my blog: http://nickypeacockauthor.wordpress.com
And here is a special interview with Nicky! I was so excited that she said that we could do an interview, and I love her books so much. It was fun getting to know her.
Thanks so much for letting us interview you!
First let's get to know a little bit about what makes you, you…
Where are you from?
I'm a British author and live in the midlands of England. If the map of Britain was a person, I'd be living on their belt buckle.
My town is big enough to have a cinema but not big enough to have its own hospital. It's quite a nice place to live as it's a ten minute drive to the town centre and all the shops and restaurants there and then ten minutes in the opposite direction are farms and woods and nature.
Is your name a pen name? If so what inspired you to pick that name?
I work under my real name. Pen names seem overly complicated to me, especially when it comes to the boring admin parts of publishers and royalties.
I also feel a pen name can hide an author, which I'd never want to do. I'm proud to put my name next to anything I write.
What are 3 interesting facts about you?
1) I'm currently studying for a Creative Writing degree
2) I hate driving but love my little silver car
3) I've had my writing published for the past 7 years
What are some of your favorite things in general? (Food, shows, movies, anything you want to share with us)
LOL, let's grab a guitar and sing this answer Sound of Music, nun style:
Reading at midnight
And writing for kids
Big cups of tea and potted orchids
Listening to Jared Leto's band sing
These are a few of my favorite things
Dark-coloured dogs and thrillers with clues
Spa Days and chocolate
And good reader reviews
Blue skies that tell you, its almost spring
These are a few of my favorite things
Now let's talk about you as an author...
When did you start writing and what was the first thing you ever wrote?
I think I was born wanting to be an author. I don't remember a time when it wasn't my dream to write for a living. Although I'm published now, like many other fellow authors, I still can't afford to write full time, but hopefully soon.

The first thing I ever remember writing was a somewhat disturbing short story about a killer scarecrow. I was eight, and my teacher called my mum in for a conference!
What inspired you to start writing?
I'm a massive 'what if' person. I have a dark mind, so I pretty much find inspiration every day in some form or another. I love podcasts and audio lectures, and you'd have to find an awfully big crowbar to extract me from my TV.
I also find talking to people fascinating. A good trait for a writer is to be able to strike up a conversation with a stranger about anything. In England, you can usually start a discussion about the weather and go from there.
What is your writing process? Do you make a timeline first? Or just write what comes to your mind?
Every author has a different process for writing, but I tend to write a beat sheet to know where I'm starting the plot and ending it, and then monkey mind the whole first draft.
A lot of writers I meet are full-on procrastinators and will wait until inspiration grabs them before putting pen to paper or finger to keyboard. I think this is a mistake. Even Hemingway said that all first drafts are bad (he used a slightly more colorful adjective than bad) In my opinion, the majority of the magic happens in the drafting and editing process, but you have to have something to edit first.
So, following this advice, I've found that I'm most productive when just getting on with the writing, no matter how bad I think it is when I'm writing it, I then edit and a draft until it's perfect.
Do you do a lot of research? And in general how long does it usually take you to write a book?
Yes, I do some research. Less for the supernatural books I write, as there's much more wiggle room on the facts in them.
I've just written an adult thriller and had to research all sorts of things from what happens on a prison visit to what to expect if you get arrested!
It is very time-consuming for a writer, however incredibly vital if you want your story to be believable, the more rooted in reality the rest of the book, the more plausible the outlandish aspects tend to be.
What do you do to combat writer's block?
I might be tempting fate here, but I don't suffer from writers' block. If I had the chance, I would write all day every day.
For those that do, I'd recommend visiting a museum or an art gallery and letting another creative art form inspire you.
What are some of your favorite authors/favorite reads?
I've so many, but off the top of my head I'd recommend reading:
What do you have planned for the future? Any other book or series ideas, or do you plan to keep writing in the series you already have out?
As I mentioned, I'm currently working on an adult thriller, which is a bit of a departure from my usual paranormal YA. It was a very different process to my other books and is much longer, being close to 90,000 words. Oddly, it flowed out of me much quicker. I was finished my first draft in 6 weeks!

It was kind of eerie like the whole thing was being dictated to me! I've never worked so hard, so fast. I'm not sure how it will sit with my other titles, so we'll wait and see how the Publishing Gods decide my fate.

There are two more books at least to come from the Twisted and The Brave series and I have one more to write for the Battle of the Undead series.

I just read The Assassin of Oz and that was pretty awesome.
Now the idea of a secret society of assassins, all named after stories, that's really unique. Where did you come up with this idea?
Oz started off as something completely different. I'd plotted out an adult thriller called the Confessions Club, I loved the idea of killers working together.
However, when Lost in Wonderland was taken on by my publishers, I thought that it could work even better as a second book in the series and The Assassin of Oz was born. Wonderland shows us the heroes and Oz shows us the villains. Although if they're all killers is the much of a difference?
I loved both Lost in Wonderland and The Assassin of Oz, but I really think I liked Oz better.
Which book did you enjoy writing more, and who was your favorite character(s)?
My books and characters are kind of like my children, so I don't have favorites. I enjoyed writing Halo/Twister as she was very different from a lot of my characters.
Mouse from Wonderland and Britannia from the Battle of the Undead series were both born into their roles as strong protectors, whereas Halo was a victim for much of her life. It's only when she takes the deal with the Devil that she starts to explore her courage and grow into her hero status.
What is your favorite "fairytale" such as Peter Pan, Alice in Wonderland, Wizard of Oz, etc?
The Little Mermaid by Hans Christian Anderson. Not the sanitized version by Disney. The original was darker and sadder and had a protagonist worthy of the tale. If you get a chance to read it, do. You'll be surprised at how different it is from the story you think you know.
Thank you for having me on your blog! If anyone would like to buy the books they can check me out on Amazon