Yay it has begun and I am so super excited. I got my comfy clothes on. I have my spot on the couch read and I have my books picked out. Now which one to start with??
1) What fine part of the world are you reading from today?
Texas, USA
2) Which book in your stack are you most looking forward to?
3) Which snack are you most looking forward to?
oh All the coffee! and crackers and raspberry creme cheese dip
4) Tell us a little something about yourself!
I am a grandma of a 2 year old and he is the light of my life.
5) If you participated in the last read-a-thon, what's one thing you'll do different today?
I can't think of anything different but I would like to stay up longer this time. I think is hour 20... so I am trying to get to 24.
I am in the m middle of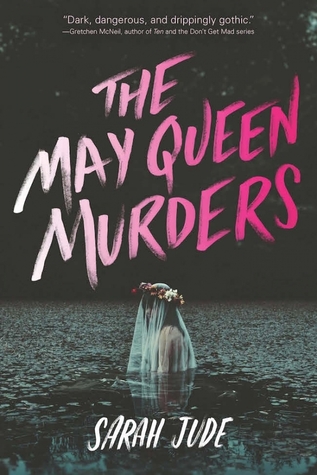 So this is where I will Start. :)
Hour 2 and 3: Finished The May Queen Murders
Hour 2 Mini-Challenge: Our Bookish Childhoods
1. When I was young, don't remember the age, I would get a book in the mail. I don't remember how often but I remember the books. They were my favorite childhood reads. My first books that I remember reading.... Sweet Pickles Books. I would love to find these and collect them for my grandson.
Some of my favorites were
2. My first chapter book ever read... The Dollhouse Murders. It was 6th grade. I picked this book up in the school library to do a report on. I read it as soon as I got home from school and finished by dinner. I fell in love with chapter books.
3. The time I discovered Agatha Christi. We read And Then There Were None in 7th grade. Again I fell in love with a book. I was an Agatha Christi nut from then on after. Oh and a mystery nut.
4. So in 8th grade I discovered Christopher Pike. This started my horror craze! My favorite was Chain Letter. I don't remember what book it was but I remember fondly a night close to Christmas when I was home alone... my parents went Christmas shopping. It was about 9pm and I was on the couch reading my Christopher Pike book. I never heard the door unlock but I did hear them come in and I jumped, screamed, and fell right off the couch. Did this deter me away from scary books. Never.
5. When I was 16 I discovered Dean Koontz. Yup I read so many of his books for years. My first was Watchers. Still one of my all time favorites.
Starting Hour 4 with
Hour 8 Update :
Read two books
Scarlett Epstein Hates It Here
The May Queen Murders
Next in line
Hour 12: Mid-event Survey
1. What are you reading right now? I am 45 pages into Skinny Dipping with Murder and I am 60 percent done with Don't Eat the Glowing Bananas
2. How many books have you read so far?
I finished 2
3. What book are you most looking forward to for the second half of the Read-a-thon?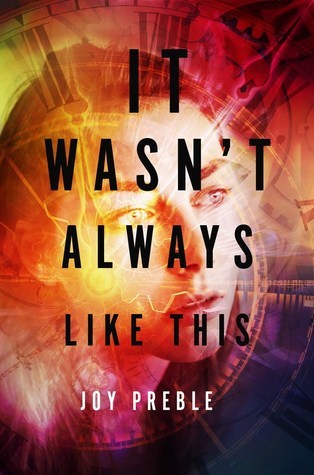 4. Have you had many interruptions? H
ow did you deal with those? I haven't had my except for my own ADD. Which well I just take small breaks and go with it. I actually feel I am doing pretty good with reading. I have been focusing more on reading this time than challenges.
5. What surprises you most about the Read-a-thon, so far?
Hmmm. how many books others get through. That always surprises me. I am also surprised how awake I am. I know its only evening here but after all day reading I thought my eyes would be more sleepy.
Hour 14:
Mad Tea Party: My party would consist of
The Hare: Leila from Let's Get Lost- she is just full of life and loves to be carefree and share her joy with others.
Dormouse: Ivy from The May Queen Murders- She is very quite and shy but she does have quite a story to tell.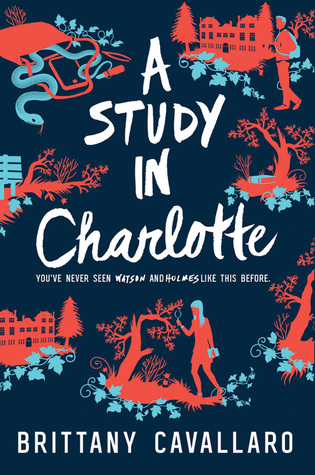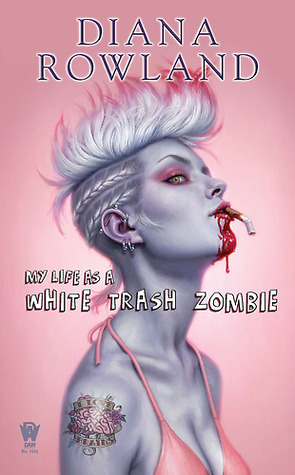 A Study of a White Trash Zombie:
Charlotte and Holmes are investigating a spree of murders on their school campus. The suspect is the local white trash zombie. Has she been craving the brains of students?